David Barbour

24th November 2022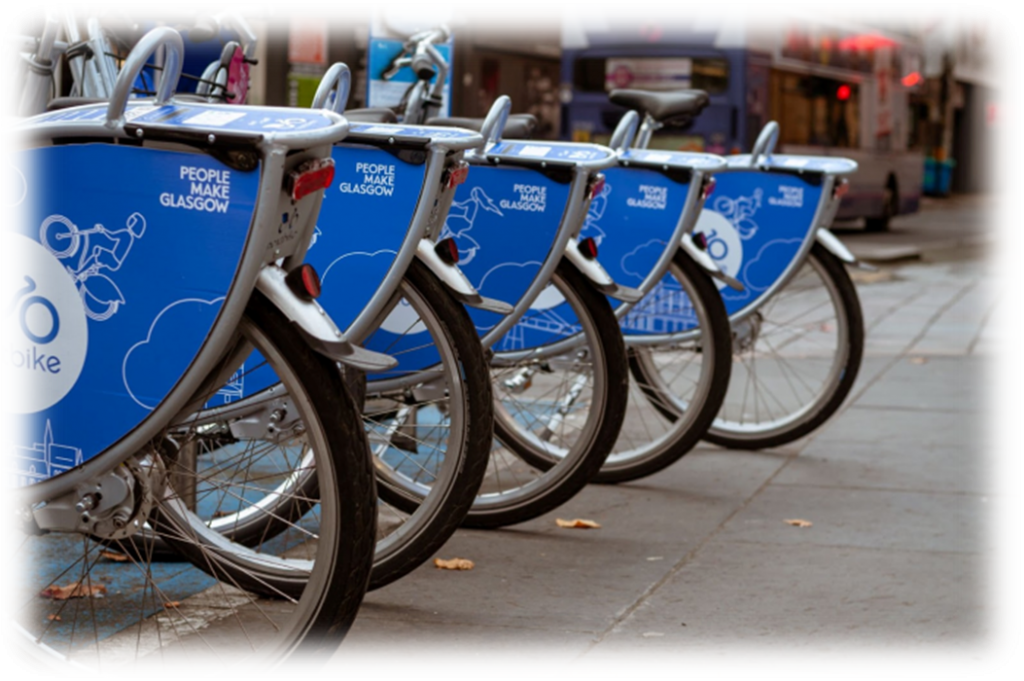 Scotland is one of the most beautiful cycling destinations in the world. From the testing terrains in the Highlands to the breathtaking views on its surrounding islands, there is so much to explore all across this cycling mecca.
Though cycling is already an environmentally-friendly hobby, there are certain things that you need to consider to ensure you're being as kind to the planet as possible when out on two wheels.
In this post, we explore what's being done in Scotland to make it easier to get out and about on a bike, and suggest ways you can make this green hobby even better for the planet. Whether you're getting out on the roads, or exploring more remote parts of the country, read on to find out how you can be a responsible cyclist in Scotland.
Cycling is being made more accessible
We all know that cycling is far better for the environment than many other transport options. However, there are some barriers to cycling that can prevent people from making the switch. Fortunately, investment in this area is making it easier for people to be environmentally responsible in their everyday lives by taking up cycling.
Earlier in 2022, it was announced that £2 million would be awarded to 194 organisations through Cycling Scotland. It's believed that the funding has the potential to help over 200,000 people through several different areas of investment, including:
Changing facilities
Bike parking
Training
Equipment
Schemes like this can go a long way to making cycling more accessible, helping people to help the environment in their everyday lives.
The importance of keeping your bike well maintained
Bike maintenance may not be the first thing that springs to mind when you think about living a sustainable lifestyle. Whilst choosing to cycle instead of drive will certainly lower your carbon footprint, there are also other environmental considerations to bear in mind to ensure your cycling is as sustainable a habit as possible. One of the most important is to make sure your bike is well maintained and in good condition. This will not only ensure you can continue to use it to help lower your carbon footprint, but it will also mean that less waste is being produced, and fewer materials are being stripped from the Earth.
If you want to take it one step further, ensure that any cleaning products you use on your bike are eco-friendly – this means that all ingredients are non-toxic and biodegradable. You can even make some cleaning products for your bike at home, using common kitchen ingredients.
Responsible tourism

On the surface, the idea of a cycling holiday sounds good for the environment. But as with any holiday, you also have to consider how you get to and from your destination, rather than just what you're going to do during your trip. If you are planning a cycling holiday in Scotland, try and find ways you can keep your carbon footprint down when travelling between destinations.
For instance, instead of driving, try and plan your route via train or another method of public transport. There are designated bike storage spaces on all ScotRail trains. However, on some routes you will be required to reserve your bike space in advance, so be sure to plan ahead to avoid being caught out.
To sum up
While cycling is a great way to get exercise and enjoy the outdoors (especially in Scotland), it's important to be environmentally responsible while doing so. In addition to maintaining your bike and considering your complete route, further responsible tips include avoiding using single-use plastics (water bottles, food wrappers, and even bicycle inner tubes can all end up in landfill if not disposed of properly), and trying to stick to established trails as much as possible. When cyclists ride off-trail, they can damage vegetation and wildlife habitat.
As we've explained, steps are being taken to make cycling more accessible and cyclists can play their part too, meaning everyone can enjoy the Scottish countryside while also helping to protect it for future generations.