Presenting our fabulous, co-produced Strategic Plan!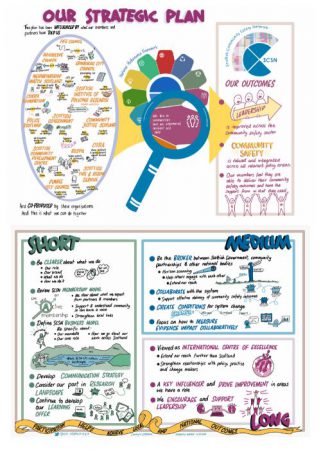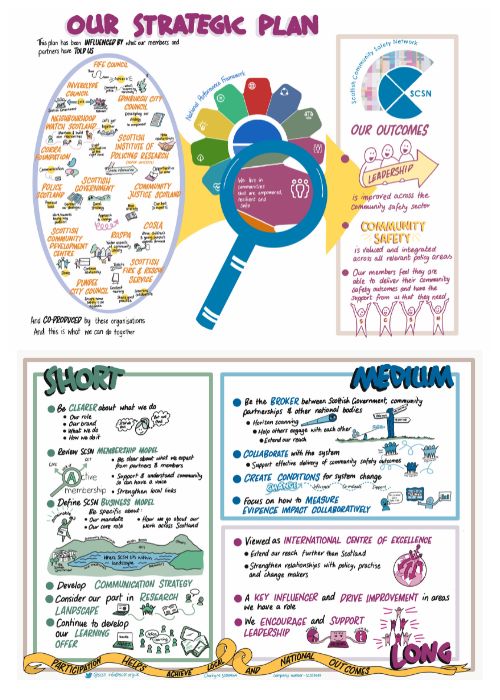 This plan is the culmination of many months of work including a staff and board strategy day and a member and stakeholder engagement event. The member and stakeholder event held in March 2019 saw us invite those who are part of our organisations, as well as our partners, to help us literally draw up our new strategic plan with the help of the fantastic Clare Mills from Listen Think Draw. The final result is a Strategic Plan which is simple, easy to read, co-designed and graphically illustrated.
We've also produced a short video with contributions from our Chief Officer Lorraine Gillies and David Allan from the Scottish Community Development Centre, explaining the process we used to bring this plan to life and discussing some of the feedback we've received.
View or download our Strategic Plan below.
You can also view this short video on the process we used to create our Strategic Plan, as well as some of the feedback we've had!