SCSN is primarily a membership organisation that brings together representatives from across the community safety sector to achieve a shared vision of safer, healthier and happier communities. We are the strategic voice for community safety in Scotland. We also host Home Safety Scotland (a forum of home safety organisations and professionals).
Experiences & Perceptions of Community Safety
In 2020 we published research on 'Experiences & Perceptions of Community Safety' in Scotland. We produced this short animation which summarised this research and some of it's main conclusions – including around how women, LGBTQI people, ethnic minorities, disabled people and people of different ages experience community safety.
Vision for Justice & the Community Safety Landscape
One year on from publication of the Scottish Government's Vision for Justice – we decided to take an in depth look at the Vision for Justice and the current reality of the Scottish Community Safety landscape.
We believe that Community Safety Partnerships have a strong role to play in helping to achieve the Outcomes of the Vision for Justice.
To explore this further, we've published a new video and accompanying document making the case for the crucial role of the community safety sector – especially around prevention and partnership working to tackle the root causes of crime & reduce re-offending.
Events
We've been running a number of online webinar events over the past few months and we have been providing write ups of these in the SCSN Learning section of our website, as well as video recordings of these events. You can also check out the Events Section of our website for upcoming community safety related events from partner organisations.
Email info@scsn.org.uk if you'd like more info about upcoming events.
Question of the Month
"Do you believe that your local authority is taking the climate crisis seriously & is planning/preparing adequately for climate adaptation?"
Community Safety Media Monitor
The SCSN Media Monitor provides a snapshot of Community Safety related media/press stories.
Some of the stories are not from Scotland, but are included as developments in the rest of the UK and internationally may be relevant to community safety discussions here in Scotland. We will only source articles from media/press sources that correspond with our values as an organisation and that refrain from using stigmatising language or images.
Click on the Media Monitor image opposite to download the most recent edition!
Theme of the Month: Product Safety
This month, we're focusing on product safety at Christmas. We'll be  focusing our social media content & Safety NETworks Newsletter on how to ensure you shop safe at Christmas.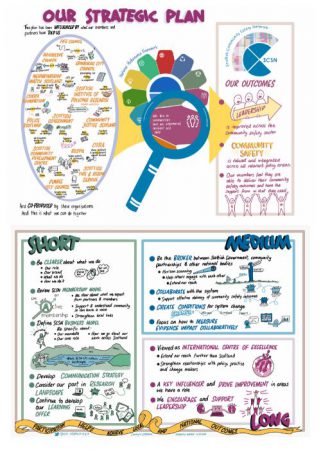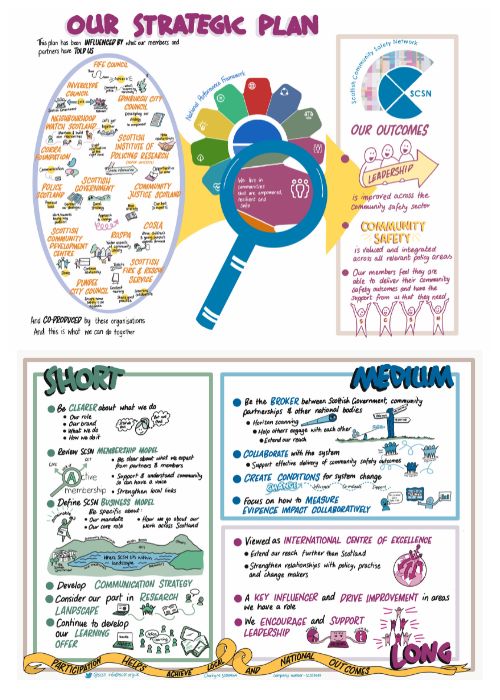 SCSN Strategic Plan
This plan is the culmination of many months of work including a staff and board strategy day and a member and stakeholder engagement event.
The member and stakeholder event held in March 2019 saw us invite those who are part of our organisations, as well as our partners, to help us literally draw up our new strategic plan with the help of the fantastic Clare Mills from Listen Think Draw. The final result is a Strategic Plan which is simple, easy to read, co-designed and graphically illustrated.
Find out more about our Strategic Plan, the process of creating it and view it here.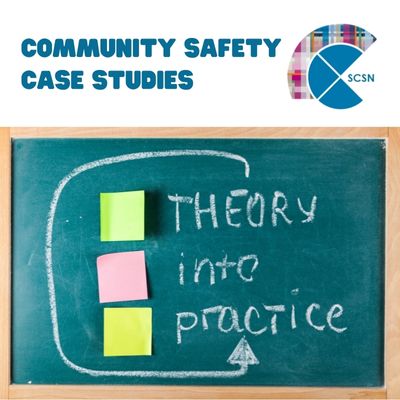 This page features recent case studies from partners in Community Safety across Scotland. These cases studies cover a wide range of community safety issues.
If you have a project or practice that you would like to share, please contact us by emailing info@scsn.org.uk