David Barbour

16th June 2022
by Dawn Exley, National Development Officer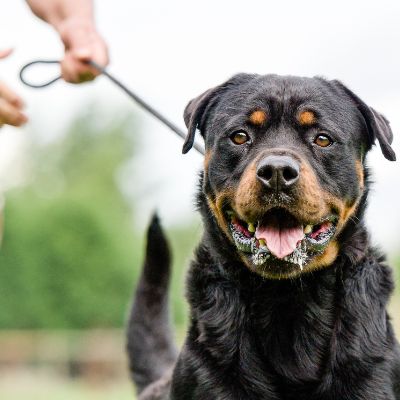 The vast majority of Scotland's dog owners are responsible, take good care of their dogs and are able to experience the benefits of dog ownership.  A small minority, however, do not properly control their dogs.  Very worryingly, in the last 15 years, there has been an 80% rise in dog bites and attacks, which led the Scottish Government into increased action back in 2019.
Indeed, in response to the 2019 PAPLS committee recommendations which stated "there is still an unacceptably high prevalence of dog attacks in Scotland and… numbers have not reduced since the provisions of the Control of Dogs (Scotland) Act 2010 Act came into force", Ash Regan MSP, Minister for Community Safety, promised there would be further reviews looking at wider dog control measures with a specific focus on the criminal offence of a dog being allowed to be dangerously out of control contained in the Dangerous Dogs Act 1991. The Scottish Government conducted and completed two reviews : Control of Dogs (Scotland) Act 2010 – review of operational effectiveness of the 2010 Act), plus a criminal law discussion paper on dog law reform (1991 Act, relevant dogs legislation) was also published.
Building on the above reviews, with reports of dramatic increases in the dog ownership over the pandemic in the news, the SCSN believe that now, more than ever, is the time to take steps to make communities safer, and we are very pleased to be included in two Scottish Government Working Groups to review the Dangerous Dogs Act 1991 as well as general dog control and regulation.
So far, the Dog Control and Dangerous Dogs Working Group has overseen the establishment of a dog control database to help enforcement agencies keep track of those irresponsible dog owners who allow their dogs to be out of control. It has also guided the updating of statutory guidance in respect of the operation of the Control of Dogs (Scotland) Act 2010 which will aid enforcement agencies, especially local authorities, as they seek to help keep communities safe. The group has worked to refresh the dog control protocol which Police Scotland and local authorities as the lead enforcement agencies can use to help understand who has responsibility for dealing with different types of dog control incidents.
The working group also oversaw the Scottish Government/SSPCA awareness raising digital campaign to promote responsible dog ownership, which is being re-run this month. Currently, the working group are focusing on where a difference can be made in terms of dog training and dog wardens.
The short life working group to review the Dangerous Dogs Act 1991, will take into consideration relevant recommendations from the PAPLS committee and will continue to meet on a monthly basis to support and inform policy thinking on prospective changes to the 1991 Act, with a view to considering what legislative changes may be required in order to make and strengthen existing legislation to help further promote more responsible dog ownership in order to improve the safety of Scottish citizens.