David Barbour

19th July 2023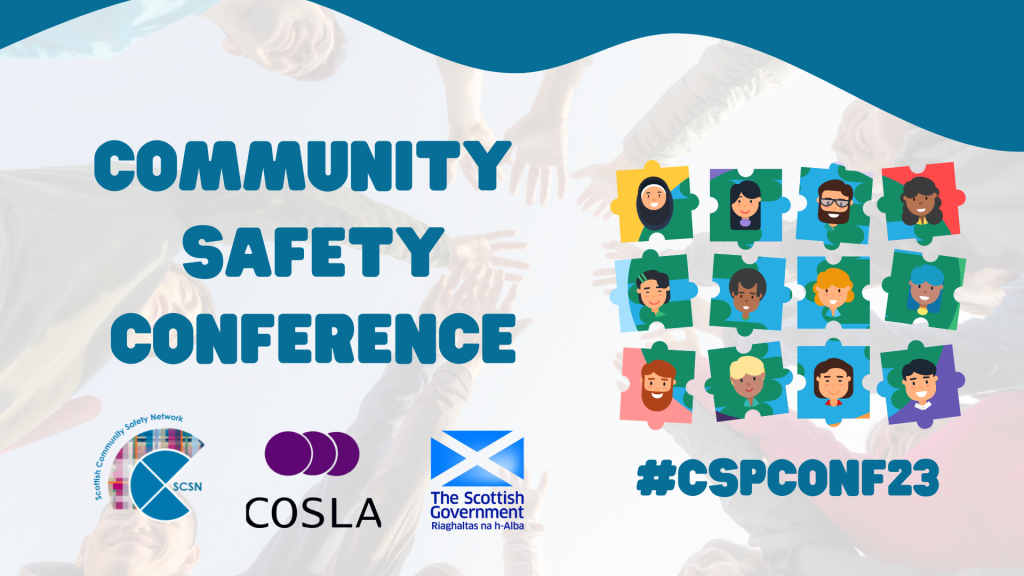 On Monday 26th June, the SCSN and CoSLA, hosted an in person and online conference event at CoSLA HQ, Edinburgh. The event was an opportunity to learn more about various topical community safety issues, with the opportunity for discussion. The conference was also a fantastic opportunity to bring people together again, post-pandemic, to network in person.
On the day we had presentations on:
The Place Standard Tool with Sam Whitmore, Senior Health Improvement Officer, Public Health Scotland
Positive Masculinity with Vicki Ridley, Senior Development Officer, No Knives Better Lives & YouthLink Scotland
Home Safety with Liz Lumsden, Community Safety Manager, RoSPA; Kevin Chase, National Development Officer, SCSN
Cyber Crime and Digital Harms with Dr Shane Horgan, Lecturer in Criminology, Edinburgh Napier University
Download the Event Learning Report here.