David Barbour

11th October 2022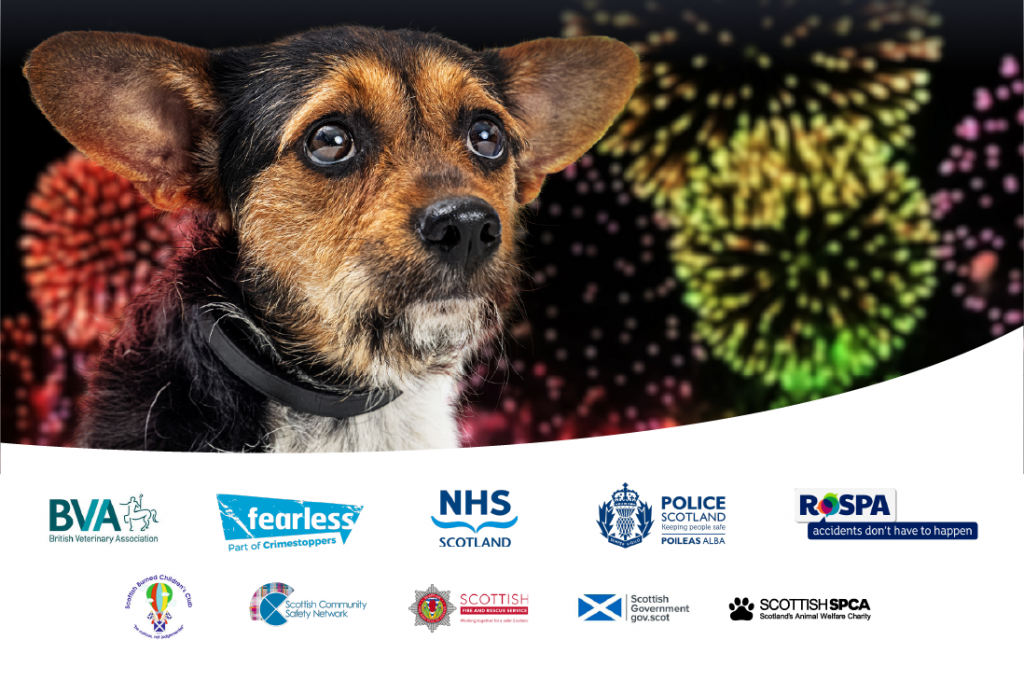 Scotland's leading authorities have launched a new campaign to raise awareness of the devastating impact that fireworks can have on people and animals.  
The group, which includes the Scottish Government, Police Scotland, Scottish Fire and Rescue Service, NHS Scotland, the Scottish SPCA and many more have joined forces for the third year running to deliver one clear message to everyone in Scotland – please consider #FireworkSafety.
Head of innovation and strategic relations, Gilly Mendes Ferreira, said, "We always ask that that the public enjoy fireworks responsibly and be mindful of the negative effect their misuse can have on people and animals.
"Instead of buying fireworks you can 'get more bang for your buck' by donating what you would usually spend and attending an official public display.
"Not only are organised events less expensive but they allow for those with animals to plan their evening around the time of the fireworks and put measures in place to safeguard their animals. Organised events are also better for the environment and much safer."
This year the group are inviting all primary and secondary schools to take part in a national competition to raise awareness of how to #BeSafeBeKindBeSmart when it comes to the use of fireworks in their local community. The winning entry will be showcased across all partner social media channels throughout Scotland in the lead up to Bonfire night.
Free educational resources are also available for teachers, parents/carers or anyone who is responsible for the care of a child or young person in Scotland. Through these videos and interactive games, pupils will hear the story of Ben McCabe.
Whilst attending a private fireworks display just outside his house, Ben was seriously injured by a firework when he was just four years old. He suffered third-degree burns and still has to undergo treatment to this day.
Scottish Fire and Rescue Service watch commander, Barry MacMillan, said, "Inappropriate use of fireworks can cause a lot of distress for people, pets and the wider community.
"We want the public to enjoy these celebrations in a safe way and we always recommend going to an organised display wherever possible.
"It's important to be aware of the guidelines for using fireworks to reduce the risk of serious injury and avoid drawing unnecessarily on our emergency service resources."
The group are urging members of the public to #BeSafeBeKindBeSmart by encouraging the public to follow the fireworks code, respect others in the community including those who are there to help, and know what to do if someone misuses fireworks or gets injured.
Police Scotland chief inspector, Nicola Robison, from the Partnerships, Preventions and Community Wellbeing Division, said, "We would urge anyone who purchases fireworks to ensure they are used safely and responsibly and never in a manner that puts themselves or others at risk of harm.
"Please be mindful of the time of day and your surroundings when setting off fireworks and remember that vulnerable members of our communities and animals can become alarmed or distressed.
"Officers across the country will be liaising with retail outlets to remind them of their responsibilities when selling fireworks to the public and are continuing to work with relevant partners to ensure the Bonfire Night period is safe and enjoyable."
#FireworkSafety has now been launched. For more information on how to #BeSafeBeKindBeSmart please visit the Scottish SPCA website https://bit.ly/3kZnMgd.