David Barbour

22nd April 2020
by Dawn Exley, SCSN Business Development Officer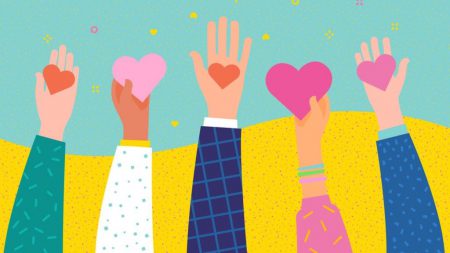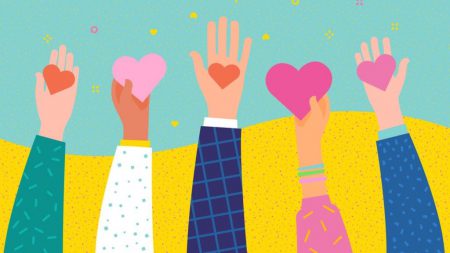 At a time like this, kindness is really on everyone's mind. The Covid-19 crisis has brought to focus more than ever before that we need to look out for each other, be good to one another and be empathetic to each person's particular situation, whether it does or does not resemble our own experience.
It feels so natural to be doing this – we are all human and of course this is what we do in an emergency. When I think about the kindness we have been seeing it comes in various forms: Acts of selflessness – health and care workers continuing to work under often dangerous conditions, mass volunteering efforts from people risking exposure to the virus; Giving more of ourselves – buying shopping for strangers, making soup for a whole village, taking time to check in with vulnerable people; Helping without judgement – food and funds provided on the basis that we are all deserving. The need is in us all to 'do something to help' when we see others in crisis.
But is kindness just for emergencies? Should these urgent priorities to care for one another not continue to be first and foremost in our minds once the crisis is over? I'm sure no one would disagree in theory, but once 'real life' returns – will it be the reality? Was it the reality before?
I think it is fair to say that – before the Covid-19 crisis, for many, the world was a less kind place. I think it is also fair to say that the thought of returning to that reality is untenable. So what can we do?
To start with, let's hold on tightly to what we have been doing differently and crucially – what has this meant to people? What has it meant to cut back the red tape of bureaucracy? To change our expectations of ourselves and others? To be allowed to work with flexibility and trust? To have our own well being and that of others actively on our minds? To have the time and space to be creative? To be free to respond quickly and without reproach? To have communities taking the reigns?
I could go on.. but I think the message is clear – we need kindness to be safe and we need to make it safe to be kind. As we speak, the world is overflowing with kindness and dare I say it? – it feels good. So let's lets make a commitment not to drive out this kindness when things 'return to normal' but take the time to pause and make sure we don't lose these lessons learned but truly embed them going forward. There has never been a time when we can see so clearly that when we are kind and allowed to be kind – we thrive.
If you are interested in finding out more about what you or your organisation can do – check out The Carnegie Trust's work on kindness.