David Barbour

21st April 2020
by David Barbour, SCSN Communications Officer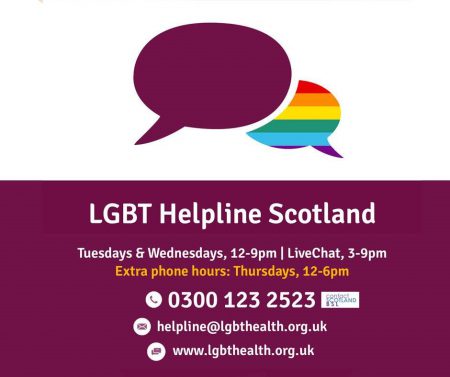 I am a gay man and for many years I have worked within the LGBT+ community in various roles to tackle health inequalities affecting our communities.
There has been a lot of talk about how the Covid 19 virus doesn't discriminate in terms of who gets sick and which groups are most affected – especially after even the UK Prime Minister ended up seriously ill in hospital!
However, whilst the virus might not discriminate in terms of who it infects, discrimination in society is having an impact on how severe the virus is for certain groups, and on the wider problems it is creating for people which may also impact on their health.
As a gay man who has spent many years working on LGBT+ health inequality issues, I'm particularly interested in how the coronavirus crisis might impact on my community.
We've seen higher numbers of BAME people dying in the UK and the USA (70% of Covid 19 deaths in one US state were among black Americans). The virus tends to be more severe for those over the age of 60, meaning that older people are more affected than younger people. The virus is also more dangerous for those with pre-existing underlying health conditions, especially respiratory and heart problems – conditions which often affect the most deprived in society more than the least deprived. Indeed, with the UK being one of the least socially and economically equal societies in the Western World, it is perhaps no real surprise that the UK is one of the worst performing Western countries in terms of numbers of deaths from Covid 19 – along with the most unequal country in the Western world, the United States.
However, the response to the virus, complete social and economic lockdown, has also highlighted or exacerbated problems for certain groups, especially those who are most marginalised or vulnerable in our society – and some of these issues will have a knock on effect on their health.
How is Covid 19 and our response affecting LGBT+ communities?
Whilst there is no direct available evidence that the Covid 19 virus might be more likely to be physiologically dangerous to LGBT+ people. That being said, LGBT+ people are at higher risk of mental ill health, suicide, problematic alcohol and drug use, are more likely to smoke and some studies have shown higher risks for certain physical health problems (including certain cancers).
Any group that has suffered from long term marginalisation, discrimination and abuse is likely to be more stressed and suffer more from the conditions or issues described above. We know that stress and mental ill health increase the likelihood of developing autoimmune diseases – including respiratory conditions like asthma – and cancer. Self-medicating for stress via use of alcohol, drugs or smoking is also likely to significantly increase your risk of underlying health conditions that might leave you more vulnerable to Covid 19. So whilst there may not be available direct evidence available, it would be reasonable to assume Covid 19 might hit the LGBT community harder purely in a physical health sense – and this is something that LGBT communities and those working with them ought to be aware of.
Social, Environmental and Economic impacts for the LGBT+ Community
The Covid 19 lockdown has proved difficult for many and will prove very difficult for some groups in particular. There has rightly been a lot of attention given to the subject of intimate partner violence, and it is worth remembering that LGBT+ people are also affected by intimate partner violence and may require increased support around this. Another issue that has been highlighted is that of LGBT+ young people being forced back to live with, or to remain locked down with, homophobic family members – with damaging consequences for their mental health and general wellbeing.
Homelessness is a key area that we looked at in our previous newsletter, and it is also worth noting that in Scotland, LGBT+ people are over-represented in the young homeless population, with an estimated 24% of young homeless people identifying as LGBT+, again often due to factors including homophobia and addiction.
Loneliness and isolation is an issue that we have been covering in relation to the Covid 19 epidemic, and again, there are specific issues and challenges that make LGBT+ people more likely to experience both – with many LGBT+ people living alone and not having children or family members to check in on them. Loneliness and isolation can of course exacerbate mental health issues and have a knock on effect on possible substance use.
A recent Stonewall report also found that almost 1 in 5 young LGBT+ people are shut out of education and/or work due to ongoing discrimination, and with the devastating impact that Covid 19 is having on the economy and jobs – it is likely that the LGBT+ community may be hit harder in this area too.
Gay bars across the UK were already struggling, and with these spaces playing an even more integral role in LGBT+ communities, further losses of safer spaces to meet may have a long term impact on the community if they are lost and not replaced. Some local authorities recognise the need for LGBT+ safe spaces and provide LGBT Centres, and given many of the issues raised by Covid 19 which are likely to continue beyond the pandemic – this is something more local authorities may want to prioritise.
Local authorities will want to consider how their LGBT+ communities are likely to be affected by the Covid 19 crisis and ensure that plans and initiatives aimed at building resilience are LGBT+ inclusive.
Support for LGBT+ Communities
SX Scotland is a charity that works with gay and bi-sexual men in Scotland, and they have produced this really useful webpage to help those struggling with their mental health at this time.
The LGBT Helpline, run by LGBT Health and Wellbeing, has also recently received additional funding to increase their opening hours and you can call them on 0300 123 2523.
The Glasgow LGBTQI Substance Use Partnership are also updating their social media accounts with useful links, resources and information on alcohol, drugs, mental health and other LGBTQI issues during the epidemic. Follow them on Facebook here, and on Twitter here.
If you feel that you might benefit from therapy, you can visit Rainbow Therapists at rainbowtherapyscotland.org.uk for a list of counsellors and psychotherapists who specialise in LGBT+ issues.
Trans Covid 19 Survey
An international survey is currently running aiming to discover whether and what specific challenges trans people are facing to their health and healthcare during the Covid 19 crisis. You can take part in the survey here.