David Barbour

7th February 2020
by Dawn Exeley, Business and Development Officer, SCSN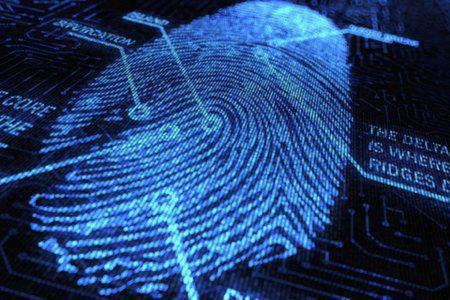 In December last year, we attended the Scottish Institute of Policing Research's (SIPR) 9th Annual Scottish International Policing Conference at the University of Edinburgh.  The conference was themed around the pertinent issue of 'Digital Policing' and through its speakers and workshops it explored the ethical, legal and societal concerns raised by the incorporation of various forms of technology in policing and the challenge of policing in a digital sphere.  The conference began with a welcome from Derek Penman QPM who made a plea to continue to develop the research agenda on policing in Scotland and aid evidence-informed policing.  This was followed by Tom Halpin QPM, SPA Board Member, who discussed the Scottish Police Authority's needs to take into account wider societal concern, robust monitoring processes and governance for new technologies as they go forward.
DCC Will Kerr OBE gave a plenary speech discussing conflicts between the commitment to and the real need to be "ahead of the game" when it comes to technology alongside the inherent and legitimate ethical concerns which will take "robust governance" and training.  He stressed the extent to which policing has changed toward the digital world in recent years; indecent images and live-streaming of child abuse, Organised Crime Groups and global organised crime, self-harm and bullying not to mention implications for digital forensics and the ever complex issues around data protection and regulations.
A speech from the Minister for Community Safety and Legal Affairs, Ash Denham MSP, pointed to more announcements from the Cabinet Secretary for Justice in early 2020 regarding digital policing including the Scottish Biometrics Commissioner Bill, which could see a Commissioner in place by the end of the year.
Steven Kavanagh, Accenture, gave a thought provoking lecture on 'Policing without fear or favour' in the digital age.  He warned that culture, performance and processes must adapt alongside a digital upgrade, using data sharing as an example. On the topic of ethics, he asked us to consider the idea that "just because it's lawful, does it mean we should do it all the time?" He discussed the need to be rethink areas such as performance management and finished by challenging the assertion that crime has fallen –  "it hasn't – it has moved online".
Of the workshops we attended, one on digital contact discussed not if we should use social media in policing but how. Indeed, social media, text messaging and voice assisted technology could be life saving for more vulnerable citizens such as older people, victims of domestic abuse and young people.  However, reputational risks and the psychological effects on staff need considered.   It concluded both a good online and physical police presence is needed to maintain police legitimacy.
Another workshop on cyber security was an enlightening look at hacking, the demographics, culture and huge scale. The need for workforce training in this field remains large.
There was an exploration of technology and frontline policing which focused largely on mobile working devices and their benefits. The workshop touched on ethics and legitimacy around body worn video; Chief Superintendent Matt Richards posed the question "if not now, when? If not that, what?"
Attendees were taken through a very interesting look at big data and ethical challenges of digital law enforcement which discussed risk issues such as bias, validity, discrimination, function creep, legal regulation and potential for loss of trust and legitimacy from the public. It stressed the need not only for principles and procedures but guidance on how you embed or translate those principles into practice.
Finally, Dr Kat Hadjimatheou, University of Essex, lectured on the contentious issue of citizen-led digital policing.  Could utilizing this reduce the burden on policing and increase community empowerment?  She discussed the already positive examples such as the crowd sourcing of investigations and missing persons volunteers but warned it would take strong strategic direction as there are many opportunities for bad as well as good practise.
The day was a great opportunity to reflect on the complex but urgently transforming issue of policing in a digital age.  We left with our heads full of new information but also with some new questions on the future such as; how ethical considerations and proportionality will be embedded into the practice of using new technology and how the police will work to maintain public trust while doing so.  Also, what plans for training and ethical considerations are there to enable policing to think about the future? We were thankful to SIPR for starting this important conversation.