David Barbour

21st August 2019
We hear a lot these days about a 'public health approach' to tackling issues. Can you explain what this means/looks like?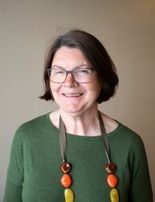 To improve Scotland's public health record we need to work together to shift our focus towards preventing ill health, reducing inequalities and working more effectively in partnership. It is widely recognised that this requires a different way of working. This is sometimes referred to as a public health approach or a whole system approach. We define it as:
"An ongoing, flexible approach by a broad-range of stakeholders to identify and understand current and emerging public health issues where, by working together, we can deliver sustainable change and better lives for the people of Scotland."
The challenges when tackling health inequalities are complex. It is not just a simple matter of a single cause or a simple solution or indeed cause and effect. There are many different interrelated contributory causes and indeed the problem can look different from each stakeholders' perspective. The system that we're trying to intervene in is constantly changing and is influenced by factors that we're not in control of. The key to successful interventions that will bring about sustainable changes is all partners working in a truly collaboratively way, firstly developing a shared understanding of the challenge and most importantly we need to put the experience of people who are experiencing poor health outcomes because of the inequalities at the heart of everything that we do. We need to listen to their experience build on their strengths and work together to find solutions that will address the inequalities that is causing hat they're experiencing.
It's not a matter of a simple solution either – we need a whole range of interventions from across all partners, some of which will be successful, but others which will have consequences both positive and negative that we didn't intend. It is a journey of learning, we constantly need to re-evaluate what we're doing so that we're developing our understanding as we progress and using it to refine and adapt our actions. The use of data is really important and helps us both to develop a deeper understanding of the challenge and its complexity and develop solutions that are innovative. It also requires a much more collaborative style of leadership that is flexible and puts a greater emphasis on influencing rather than directing. A whole system approach complements what many partnerships are already doing, but we need to refine and develop our approach.
There's a big focus on public health reform in Scotland, with a new public health body being created. How will this body differ to the existing structures that deliver public health in Scotland?
Public Health Scotland's purpose will be to improve and protect Scotland's health and wellbeing and reduce health inequalities. We will also support health and social care by focussing our efforts on prevention in order to reduce unsustainable pressures on the system.
In a nutshell, Public Health Scotland will:
Provide strong public health leadership and be Scotland's lead national agency for improving and protecting health and wellbeing.
Support the rest of the public health system with high quality, effective and supportive health improvement, health protection and health care public health functions and with leadership roles in research, innovation and the public health workforce.
Lead in a collaborative way and adopt a whole system approach which will support and enable others to take action together across organisational boundaries and in communities.
Have a clear focus on supporting local partnerships and communities through the innovative use of intelligence, data and evidence.
Provide advice and support to national and local government, local authorities and the NHS in a professionally independent manner.
We (scsn & the PHR team) are hosting a masterclass on public health and comm safety next month- what are your aspirations for this event and for the people that are coming along?
A large part of reform team's work in recent months has involved bringing diverse groups of people together to discuss the challenges we face as a collective network. Be in no doubt that now is the time to join the conversation. We're currently in the middle of the largest period of public health reform in living memory, with organisations across the country being challenged to change the way they work to help deliver better lives for the people of Scotland.
This upcoming session will provide people taking part with a flavour of the work that's been carried out so far, as well as giving more context about what needs to happen next. Right now we have a particular focus on delivering the public health priorities using a whole system approach, which is essentially a continuous, evolving process of review and redesign. We'll have more information on all of these areas on the day, and we hope to see you there.
What do you think the opportunities/benefits are for closer working between community safety and public health teams/practitioners? In your dream world what could this look like?
The project to deliver meaningful public health reform is not a matter for any one single agency and everyone has a role to play to address public health challenges and driving down inequalities, including community safety. The reform programme's vision is for a Scotland where everybody thrives and a world leader in improving the public's health. Public health reform will create a culture for health in Scotland that recognises the social and economic issues that affect health and creates environments that drive, enable and sustain healthy behaviours in our communities, supporting individuals to take ownership of their own health where possible.
This isn't just about community safety and public health – we need to recognise the good work already being carried out and identify areas where we can improve to best serve the needs of our communities. We want to hear from community safety workers about their experience, as it will only be by truly understanding competing demands and local issues that we will be able to effectively plan to deliver a Scotland where everybody thrives.
While partnership working already plays a crucial role for organisations across Scotland we think the focus has to shift from meeting organisational priorities to meeting the needs of our communities. By working together to fully understand local issues and then planning the best ways to support people and adapting the way we work, over time will we be able to deliver long term improvements in public health.