David Barbour

13th April 2019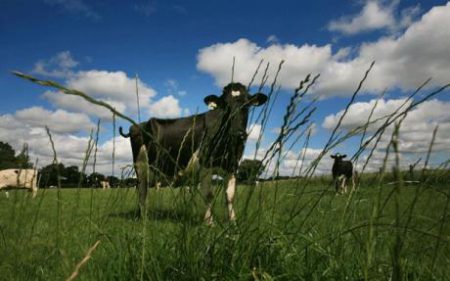 There has been a lot of news content in relation to rural Scotland in the past month and, along with our own focus on rural and 'remote' areas we thought we'd give a brief summary below. There are some links if you're interested in finding out more!
Rural issues highlighted in Brexit report
A report by the Scottish Rural Action (SRA) formed from a Scotland wide survey of members of rural communities, found widespread concern about austerity, the breakdown of social cohesion, growth of inequality and marginalisation of rural society compared to towns.
People vocalised that the uncertainty over Brexit was only compounding feelings about rural inequity and rural demographics. There were concerns about depopulation in the highlands, and a general belief that rural life and society had become peripheral to policy making at different levels of government.
In the report, SRA recommend that these wider problems be tackled in order to repair the damage done to rural Scottish communities in recent years, whatever the outcome of the Brexit negotiations. Amanda Burgauer, Chair of Scottish Rural Action, said: "People shared a vision for what rural Scotland could achieve if empowered and resourced." And a need for policy makers to consider and prioritise rural Scotland.
You can read the full report here.
Culture, the arts and health in rural Scotland.
On 26th March our development officer Hannah Dickson headed up to Inverness to hear from partners working in culture and the arts for health and wellbeing in rural Scotland. The event was hosted by the Scottish Rural Health Partnership (SHRP follow them on Twitter and find out more about the partnership here) and Voluntary Health Scotland (VHS, the umbrella organisation for 3rd sector health organisations in Scotland. Follow them on Twitter and find out more about them here.
The event looked at the role that culture and the arts has to play in health and creating healthy places and examined this in the context of inequality and deprivation. The Scottish Government is currently developing the Culture Strategy for Scotland which aims to position culture as having an intrinsic value that contributes both directly and indirectly to the health, wealth and success of Scotland.
There was a rich variety of inputs on the case for arts and culture being good for our health, health inequalities, arts and culture, film and community, digital and storytelling and social prescribing.
An input from NHS Highland talked about the need for a shift in health from a medical to a social model which will allow for a focus on empowerment, coproduction and wellbeing; and also talked about the hierarchy of data and evidence within this setting.
The role that arts and culture has to play in the broader landscape of community wellbeing was of particularly interest to us and something we'd like to think about in terms of its role in safe and well communities. There were a number of inputs that offered an approach that could be used in community safety settings for behaviour change, and we were also interested in the discussions on the value of third sector, social-based data and evidence. You can find out more by reading the key messages here.
Land Reform
Also in the news in the last few weeks has been conversations about land reform as the Scottish Land Commission publishes its report into land ownership in Scotland.
It found that:
Much of Scotland is owned by a handful of landowners who have a "irresponsible exercise of power" and this concentration of power (rather than the scale of the landholding) causes harm to communities.
Many parts of Scotland are controlled by a "land monopoly" with very little in the way of legal protection, and should be the subject of a public interest test in any future purchasing of land.
Investigation into the issues associated with Large Scale and Concentrated Land Ownership in Scotland also contains a set of recommendations for the Scottish Government, including a statutory framework to "strengthen local democratic accountability of land ownership and use".
Scottish Land and Estates said their views were not represented in the final report arguing that land use rather than ownership is the prime route to dealing with issues being faced by communities and there is a lot of positive contribution made by rural businesses."
You can read the full report here.
This piece also links to the Scottish Land Registry with the Scottish Government had committed to having all public land registered by 2019.
The Scottish Land Commission has launched a survey into how community engagement in decisions relating to land is currently undertaken in Scotland and wants to hear from anyone with control over the way land is used or managed.
The Commission is supporting  land owners, land managers and communities to work together to make better – and fairer – decisions about land use with the publication of its first Protocol on Community Engagement in Decisions Relating to Land (find the protocol here). It is open until the end of May 2019 and can be found here.
The Scottish Parliament have also announced they will be hosting a series of mini publics or citizen juries – the first one was held at the end of March on Land Reform. We'll be sharing more on these as they are announced.