David Barbour

19th December 2018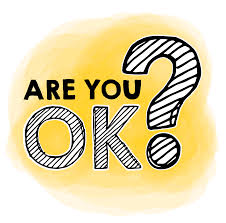 The Scottish Community Safety Network produces a monthly newsletter. We do it every month. OBVS! Every month, we try to have a different broad theme. To date these have included remote and rural; engagement; housing; empowerment etc… This month. December. Christmas. It's about Kindness.
We did a gig last month. We put on a showing of the resilience documentary at the Citadel Youth Centre in Edinburgh in partnership with The Alliance.  The centre is all Christmassy and bright and pretty.  The walls are covered with 'positive slogans' and art work from the young people and families who use it.  As he welcomed us to his gaff, the centre manager told us that Christmas is a nightmare for most of the families he comes into contact with.  "Its no fun when you haven't paid the debt from last Christmas yet".
I walk to our office in Thistle Street in Edinburgh, passing the highest number of homeless people I can recall for a long time.  Many years ago, I spent a university placement in the now closed Grassmarket Advice Centre and will always remember telling a young woman (now dead) about taking my puppy to training classes one December evening and she told me to have fun, she was heading up the bridges for a 'beg'.  Not ironically, that was where she was going.  I've never forgotten that.
About 5 christmasses ago, I'm in Asda pushing a huge, overflowing trolley, bumping into people, swearing under my breath…  An old lady passes me and says 'oh, how lucky you are having all those people to feed'.
I think a lot about people who are struggling to get by, without basics like a roof over their head, who are lonely all year round and especially at Christmas.  They aren't OK.
If you are like me and on a stealth mission to change the world, you know how frustrating and upsetting it can all be.  So that's why SCSN and others are taking about Kindness.
On 1st November, the Carnegie UK Trust published Carnegie Fellow, Julia Unwin's fascinating exploration of kindness and public policy. The report's central argument – that the great public policy challenges of our time demand an approach that is more centred on relationships – was well received by a range of key stakeholders in the Scottish Government, the Care Review, the Welsh Assembly and many more.
We believe that being Kind is important.  So do I.  If you can't do anything else, be kind, check in on people.
We have a question of the month in our newsletter.  This month it's simple.  Are you OK? Take part here.