David Barbour

11th December 2018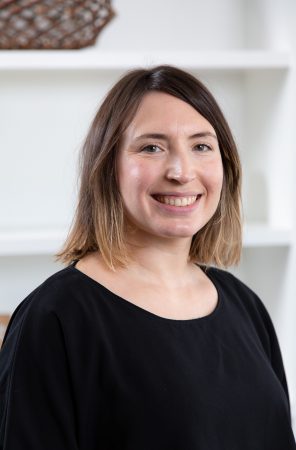 November was a pretty busy month in the lead up to Christmas – I've been supporting our student intern Lisa with developing her research question and methods for her placement with us, and also supporting Molly who spent her S4 work experience week with us. You can read more about what Molly thought about her week in her newsletter article but I was working with her on writing an easy read interpretation of the Equally Safe strategy, we went to a road safety themed Cross-Party Group on Accident prevention and safety awareness at the Scottish Parliament and she wrote a passionate article about the use of seatbelts on school transport. It was great to have you here with us for the week Molly!
During November we had a BSC Partners meeting to follow up from our last meeting in June – we talked about our closer partnership with Neighbourhood Watch Scotland, heard from the SPFL Trust about the work they do and their plans for the future and heard about everything the group had been up to since our last meeting. Looking forward to the next one!
Our work with Community Justice Scotland continues – this month I've been learning about Community Justice Scotland's plans for commissioning frameworks and sharing some of our Evidence-Based Strategic Planning training tools with them. One of the Improvement team and I have been working on a joint piece of research on joint approaches to community safety and community justice partnerships and we were pleased to send out our invitation for people to participate – we've had eight partnerships wanting to take part which is great. Now, onto the next stage of the research!
For a while we've been trying to broaden the membership of the partnership analyst forum to reflect the changes in the wider community safety landscape so I was pleased this month to meet with Local Area Research and Intelligence (LARIA) Scotland and the new partnership analyst team in Police Scotland to chat about this in more depth – we'll be discussing opportunities for closer working at the next Partnership analyst forum on 10th December in Dundee so watch this space. If you'd like to join us just drop me an email hannah.dickson@scsn.org.uk.
Working for a national organisation gives us enormous opportunity to get out of the office frequently to participate in events across Scotland and share the learning with our partners. This month I was so pleased to join What Works Scotland for their event about Research for change in Glasgow – you can find all the presentations here http://whatworksscotland.ac.uk/events/research-for-change-beyond-what-works/  and be invited to participate in a session hosted by the Scottish Institute for Policing Research Police Scotland with Police Scotland talking about partnerships and collaboration. We heard from  partners in Finland, Sweden and England on the policy and academic context, management and strategy within the Nordic region and some partnership approaches in England and Wales. I particularly enjoyed listening to Professor James Mitchell on the Christie Commission and subsequent developments and Professor Adam Crawford on 'Networked partnerships'. Lots of great conversations following each of the sessions and in coffee breaks too!
I'll be writing some reflections on these, and the other sessions in which I've participated in the last few months including the Local Intelligence Support Team (LIST) Health and Social Care gathering, Zero Tolerance's Leadership for prevention conference and Road Safety Scotland's annual conference.
At the same time as writing learning reports from our October masterclass on the Local Governance Review, I've also been supporting our Business support officer Dawn to plan our next event: a screening of the film Resilience in Edinburgh. We've been busy supporting our panel with briefings, sourcing questions for the panel discussion from our audience and given demand for tickets, trying to fit as many of our waiting list in as possible. By the time this post is published the screening will be over…but look out in our newsletter for an event report!
For my own skills development I went along to the Glasgow Facililtation network hosted by Workforce Scotland – a beautiful walk from Queen Street station alongside Glasgow Green to Bridgeton where I spent a super morning with interesting people talking about facilitation and I'm hoping to try out some of my learning from my new network friends in some of the projects I'll be supporting in the coming months:
Working with ROAR for Life on falls prevention governance.
Working with Shetland's Safer & Stronger partnership on strategic planning
Working with CNE Siar's Domestic Abuse forum on the referral process and service uptake for children and young people affected by domestic abuse.
Working with Angus on their plans for locality-based delivery of community safety strategy and joint approaches to community safety and community justice.
Working with Fife CSP on transitioning from a Community Safety Strategy to a delivery plan that feeds into Fife's Local Outcome Improvement Plan.
This month has also been quite a reflective one for me – the 6th November marked A WHOLE YEAR since I started back at SCSN following a year of maternity leave – and it's flown by! I'm so pleased with the work we've been doing to support our partners, and the community safety sector in Scotland; I've learnt so much and I'd like to say a big thank you to the SCSN team and Board for making this such a super year! Roll on 2019!
National Development Officer – December 
Health & Justice improvement collaboration Board – mental health and policing (3rd)
International Policing Conference – Policing and Public health (4th)
CPG on Families affected by imprisonment (5th)
SCSN Board and Staff meeting followed by our Christmas night out (6th)
Busy week w/c 10th: Partnership analyst forum and x3 Regional group meetings in Dundee (11th), Edinburgh (12th) and Paisley (13th).