David Barbour

9th January 2017
Last mont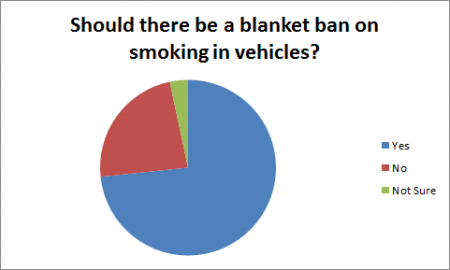 h, following the introduction of the ban on smoking in vehicles carrying a person under the age of 18, we
asked whether there should be a blanket ban on smoking in vehicles. We received a high number of responses overwhelmingly in favour of a blanket ban, with 73.3% in favour, 23.3% against and 3.3% not sure.
This month, in response to discussions and reports of increases in street begging and homelessness, we are asking:
[Juna_IT_Poll id="17″]
Click on the answers to submit your vote!