David Barbour

11th April 2016

The aim of nearly every organisation, no matter who they are or what industry they are in, is to effectively communicate with their audiences, whilst simultaneously reaching new ones.
Social media provides an immediate vehicle for 'viral' transmission of information. It allows you to communicate instantly with millions of people and gives each of them the opportunity to spread your message further.
Social media is not a hype and is not going away, but the truth is that social media is not a new invention. It may be a new technological innovation, but it taps into an ancient human impulse. Humans love to talk. We love to see what our family and friends are up to. We love to connect. And that is what social media is all about – connecting.
At SCSN, we have been using social media for a while; however, since July 2015 we have really focused our efforts, producing more content and engaging with more people and organisations and have seen some really positive results.
Positive results are always encouraging, they enable us to see that what we are doing is having an impact and that we are reaching our target audience. We also know however, that there is a lot that we can do to continue to grow our presence on social media. Over the year, we will be continuing to develop our social media strategy, ensuring that it is aligned to our overall organisational strategy – by doing this we can ensure that we are using social media in the best possible way to enable us to achieve our aims and really meet our members' needs.
So if you haven't already, why not check out our social media accounts;

@scsn2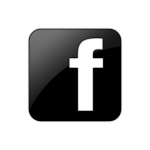 ScottishCommunitySafetyNetwork
Not on Twitter? – don't worry, our new website will give you a little preview of what we are getting up to on there so you can always stay connected.