Your Network Your Views was our stakeholder consultation which we held earlier this year. It was more wide-ranging than anything we've done before and signals our commitment to openness and participation.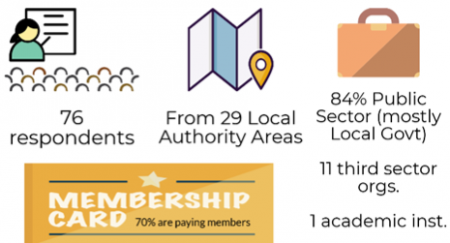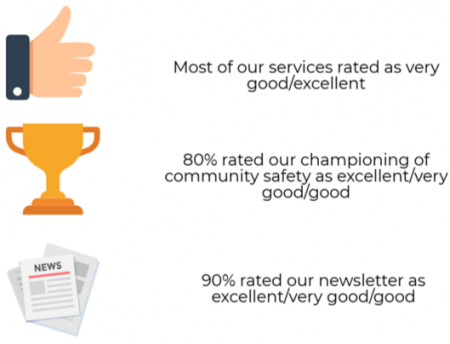 You Said, We Did
We have re-focused our vision, de-cluttered our layers of outcomes/objectives/aims and set out some clear values about who we are and how we work.
We are out and about building new relationships with other networks, partners and policy areas including the Human Trafficking Strategy Group, Cross-party Group on Women in the Justice System and Falls and Fragility coordinators. We are also doing some joint work with Community Justice Scotland and the Violence Against Women and Girls Network.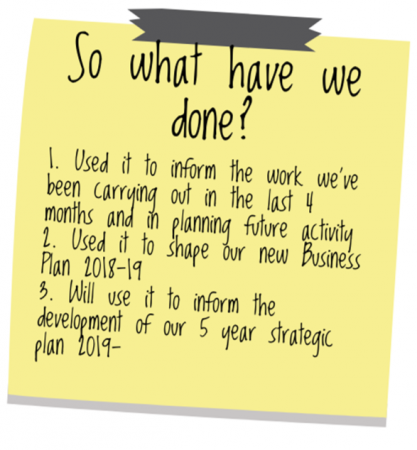 We are supporting learning by developing a series of Masterclasses including Participatory Budgeting, Local Governance Review and Measuring Performance in Complex Systems.
We have plans for a series of round tables on youth work, housing and place to explore the cross-policy areas of interest.
We are providing more networking opportunities through regional groups and the partnership analyst forum.
We are providing more local support by providing some project time from the National Development Officer and supporting practise exchanges between partnerships, supporting VAWG Network and CJS joint work and project support.
We are doing some work focusing on Remote and Rural partnerships and safety to better understand these places and how we can support them better.  Linked to this we sit on the Scottish Partnership Against Rural Crime (SPARC) and our move to new office space in May 2019 gives us desk space in Glasgow, Edinburgh and Inverness.