We've published our Business Plan for 2018-19.
SCSN Chair Mark McCall introduces the new business plan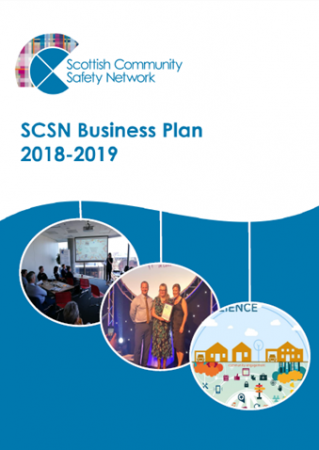 I am pleased to introduce the SCSN business plan for 2018 – 2019 which sets out the organisations priorities to ensure we support our members and influence the strategic direction of community safety in the coming years. Through our recent consultation exercise we have listened to the views of our stakeholders and will work towards developing a strategic business plan which will put the SCSN at the forefront of leading community safety activity over the next 5 years.
We will do this through informing our members, engaging with our members and key stakeholders and championing and influencing community safety at a national and local level.
Throughout this year we will increase our engagement with members as the SCSN is your organisation and your views are critical to supporting the SCSN's influence and success in the coming years. The board of directors and the staff group at SCSN look forward to working with you to achieve this and would welcome every opportunity to engage with you as we progress.
Mark McCall
Chair SCSN