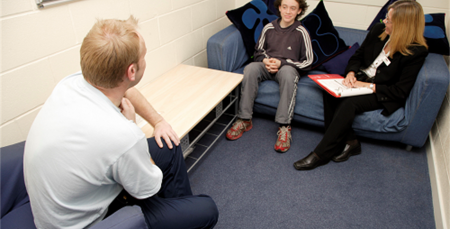 The Scottish Government recently ran a consultation on whether the age of referral to the Principal Reporter should be raised to enable referral of all 16 and 17 year olds offences cases.
SCSN has submitted a response to the consultation which you can download here.
We agreed that the maximum age of referral to the Reporter should be raised to 18 in all cases, saying:
Firstly, this change contributes and is in-keeping with a right's based approach to youth justice, the UNCRC's definition of a child, the original 'welfare ethos' of the Kilbrandon Report (1964) and Scotland's general policy direction to be more child-centered and holistic.
Secondly, as Scotland has a very complex policy and practice landscape meaning some 16 and 17 year olds are treated as children in some contexts, while some are not – we believe there should be consolidation so all young people are treated equally and none are left with a much reduced level of protection, guidance and support.
Thirdly, in terms of prevention from further criminal activity, the Inspectorate of Prosecution in Scotland's Thematic Report on the Prosecution of Young People, shows very high success rates where 16-17 year-olds are given opportunities to divert from crime. We therefore believe that this change in legislation has the potential to have significant positive implications for those aged 16 or 17 who come into conflict with the law (especially those with complex needs) and in turn, safer communities.