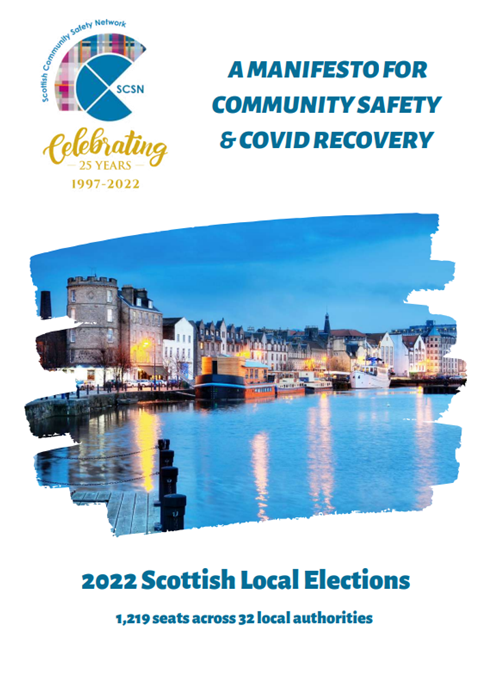 Councillors' responsibilities include executive decision making at council meetings, policy making, delivery of services and use of resources; scrutiny of decisions which can include serving on scrutiny panels or committees; regulatory functions such as those that deal with planning and licensing applications; representing their ward at meetings with residents, interest groups and the wider community.
We've produced a Manifesto for Community Safety & Covid Recovery which will be sent to candidates for the local elections taking place in Scotland this May.
In our Manifesto we have put forward our policy priorities for Community Safety under some main headings:
Poverty;
Community Safety;
Crime & Justice;
Unintentional Harm & Injury;
& Guiding Principles
Read or download our Manifesto for Community Safety & Covid Recovery here.