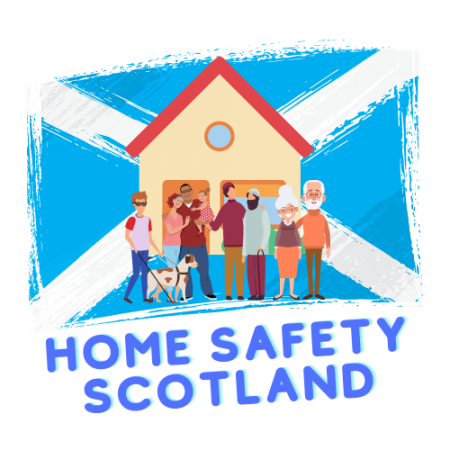 On these pages you can find out more about the members of Home Safety Scotland as well as finding publications and reports on Home Safety Issues in Scotland.
Find out more about the Home Safety Scotland Forum below!
What is Home Safety Scotland?
Home Safety Scotland is an open, inclusive, diverse, trusting and safe space for those working or with an interest in home safety in Scotland. Meetings are in the style of a virtual forum for people to share best practice, exchange knowledge, learn and work collaboratively to advance practice and raise awareness.
Home Safety Scotland aims to work in partnership with other organisations to reduce unintentional harm and injuries in the home. 
Why does home safety matter?
Different age groups are at risk from different causation factors of unintentional harm in the home. Young children have the highest risk of unintentional poisonings, including ingestion of medication and button batteries which can have a devastating impact on the human body.
The elderly age group is at risk from slips, trips and falls within their own home. The frailer we get the more susceptible we are to serious injuries from a fall within the home.
Contact Home Safety Scotland
You can contact the Home Safety Scotland Forum directly using the email address – hss@scsn.org.uk
You can also follow or contact Home Safety Scotland on Twitter below.