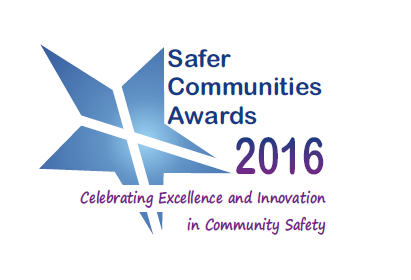 SCSN are pleased to announce the winners of the Safer Communities Awards 2016 and the People's Choice Award winner.
You can read Practice Note case studies on all of the Finalists here.
People's Choice Award Winner
Fife Water Safety Initiative
This initiative helps young people understand risks around water, the impact of their behaviour and has developed a sustainable way of protecting themselves and the community.
Early Intervention and Education Winner
Edinburgh Community Improvement Partnership – NPS
Edinburgh's Community Improvement Partnership identified innovative solutions to the issue of New Psychoactive Substances, influencing local and national legislation and delivering the best possible outcomes for the communities we serve.

Runner Up: Child Exploitation and Online Protection    
Vote for this project to show your support for a preventative, interactive, educational campaign that protects Scotland's children/young people from the online dangers of child sexual exploitation, cyberbullying and radicalisation.
Innovative Media Campaign Winner
Scottish Borders Rural Crime
We took theft prevention to the heart of our farming community resulting in a 62% reduction in the value of theft.  We want to continue making an even bigger impact.
Runner Up: You're Asking For It
Motherwell and Wishaw Police worked alongside the Scottish Government Alcohol Industry Forum (SGAIF) targeted the supply of alcohol to children through proxy purchase. 88 offences were detected and reports of street drinking reduced by 53%. A vibrant and creative advertising campaign registering over 60,000 Facebook hits ran alongside the campaign.
Strengthening Community Engagement and Resilience Winner
Freestyle Environmental Visual Audit
FEVA is a collaborative, inclusive initiative and led by young people, making real, positive, immediate impact to our environment. FEVA continues to promote positive environmental and safety messages in our community.
Runner Up: Perth and Kinross Community Watch
This initiative has given communities and organisations a bespoke messaging platform to share information which has improved community engagement, helped prevent crime and as a result people feel safer.
Wider Partnership Winner
#Stronger North
We created genuine multi-agency working, putting professional differences aside and really  worked together to make things happen on the ground, while harnessing the enthusiasm and commitment of the community to make a difference.
Runner Up: Safety Advisor Group
The Safety Advisory Group process provides a structured process for event organisers to follow to ensure that the safety of participants and members of the public is treated as a priority.