David Barbour

21st October 2020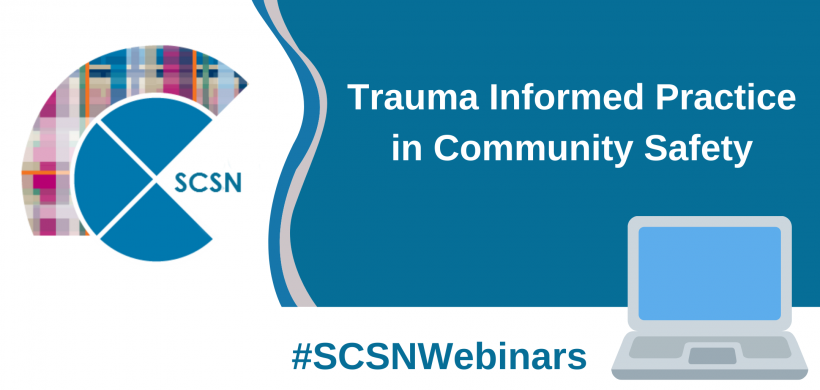 Trauma informed practice in community safety
Join us on 28th October to talk with Steph Crisp, a PhD student from Stirling University about her research project: Trauma informed practice in Scottish Community Safety Partnerships.
The project will explore the day to day practices that are involved in community safety work, seeking to understand what this can tell us about the implementation of Trauma-Informed Practice and what it means to be trauma-informed. This research is taking place during a time of immense challenge and uncertainty for public services, with rapid change happening to how they are being delivered, to their priorities and to the demands being placed on their resources. The project will therefore also explore how all of the above is being impacted by the COVID-19 pandemic, and what the experiences of those working in this field can tell us. By taking stock of where we are now and reflecting on these issues, it is hoped that the findings will benefit community safety work across Scotland and crucially, the communities who come into contact with those services. My aim is to capture and generate insights that can support future service design and delivery and, with the support and guidance of the Scottish Community Safety Network, to disseminate these insights in ways that are practical and useful to those working in the field. I shall be looking for professionals working in a wide range of roles relating to community safety in Scotland, to share their experiences with me. You can find out more about Steph's research at this webinar hosted by SCSN, what participation in the work would entail and how to get involved.
Data collection will start around November / December time depending on ethical approval.
You will receive a booking confirmation email with the event link in Microsoft Teams.