David Barbour

23rd October 2020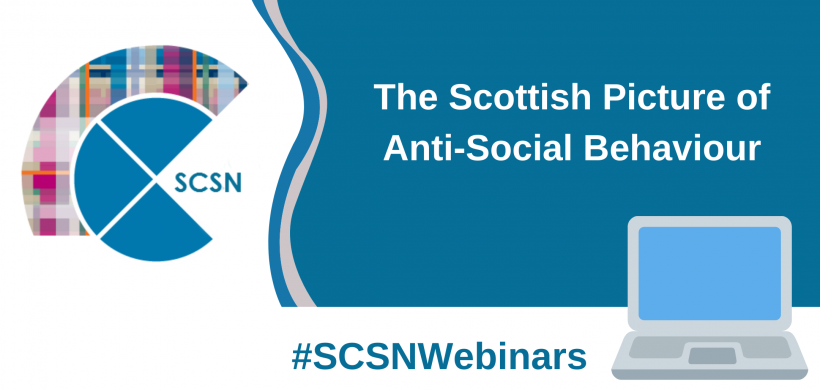 The Scottish Picture of Anti-Social Behaviour
Back in February we hosted a fishbowl discussion on antisocial behaviour as part of the Firestarter Festival. The discussion centred on how society and policy could view antisocial behaviour with a more compassionate, trauma-informed lens that accounts for and addresses the social determinants underlying behaviours and still supports victims. We talked about what 'pro-social' behaviour might look like, and how to move the discourse towards one that celebrates strengths rather than shortcomings. We also considered the role that mediation and restorative justice approaches could play in securing early resolution to issues.
Later that same month we found out we were successful in securing an analyst through the Scottish Government's analytical exchange programme. We have been working with Robyn Bailey during the summer months on two pieces of research, one of which is building on the conversation we started back in February at the Firestarter event.
This research aims to gather an updated picture of ASB in Scotland, in terms of how common it is, which types are most common, who is engaging in it and what is driving it. To do this, a rapid evidence review was conducted using online journal articles, and data was gathered from Local Authorities, the Growing Up in Scotland survey, the Scottish Crime and Justice Survey, the Scottish Household Survey, Police Scotland and the Criminal History System.
This webinar will launch this piece of work – participants will hear about the research process, key findings and emerging recommendations. It will give people the opportunity to discuss the findings from the research and help shape the next step in our new dialogue for antisocial behaviour work.
We invite anyone working in community safety or the field of antisocial behaviour to join this webinar.
We will be recording the webinar too and we will share a harvest from the conversations afterwards, along with the research publication.