David Barbour

19th February 2021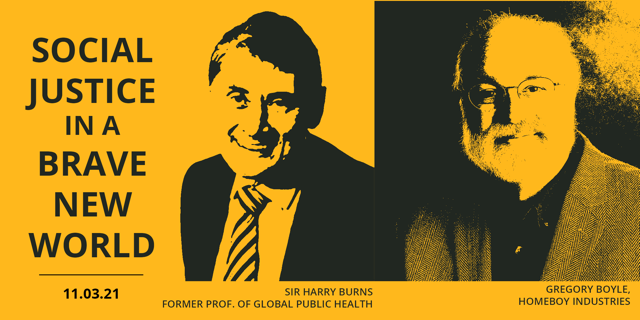 Join us as we bring together two experts in social health and justice to discuss – what's next ?
Calling all visionaries, inspirers, reformers and people who want to make change, happen. Yes – you!
Over the past year, the world has changed.
However instead of acting as an equaliser, an experience we all shared, COVID-19 has underlined the inequalities in society.
Now that we can start to see the light at the end of the tunnel, it's time to regroup.
Join us as Sir Harry Burns, former Professor of Global Public Health and Gregory Boyle, Founder of Homeboy Industries talk to Writer, Performer and Broadcaster Byron Vincent about how we make sure we don't lose the opportunity this moment presents for Scotland (and the world).
– How do we push past pandemic fatigue to rise to the challenges ahead?
– What practical steps do we need to take to improve social justice in Scotland?
– How do we use this moment of transition to work for a better justice system?
Register FREE today. Zoom details will be sent before the webinar.
#SmartJustice