David Barbour

3rd February 2021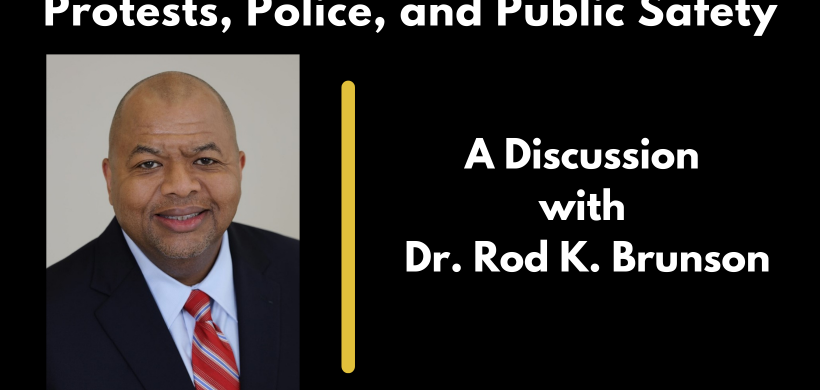 A Virtual Event sponsored by UCF College of Community Innovation and Education Department of Criminal Justice
Join us for the second conversation in the Racial Justice Speaker Series with Dr. Rod K. Brunson at UCF College of Community Innovation and Education Department of Criminal Justice.
Dr. Brunson is the Thomas P. O'Neill Jr., Professor of Public Life in the School of Criminology and Criminal Justice (the Department of Political Science, and School of Public Policy and Urban Affairs) at Northeastern University. He is a widely sought-after speaker and has received numerous professional awards in recognition of his distinguished body of scholarly work, most recently, American Society of Criminology, Fellow. Dr. Brunson co-directs the Racial Democracy Crime and Justice Network, social scientists conducting research on crime, inequality, and the criminal justice system.
Professor Brunson's expertise centers on police-minority community relations, youth violence, and evidence-based criminal justice policy. He has consistently called for effective crime reduction strategies that do not result in racially disparate treatment of minority citizens and disadvantaged neighborhoods. Dr. Brunson's scholarship appears in the Annual Review of Sociology, British Journal of Criminology, City & Community, Criminology, Criminology & Public Policy, Evaluation Review, Justice Quarterly, Urban Affairs Review, and the Journal of Urban Health.
Secure your free registration today to reserve your space.
Note: Only registered attendees will have access to this virtual event.