David Barbour

14th October 2021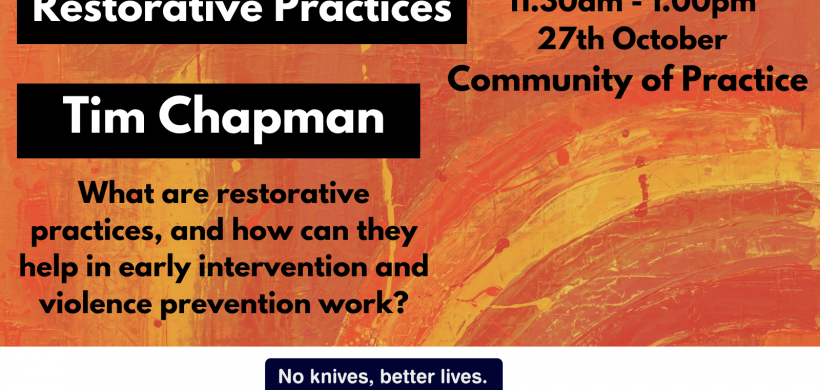 NKBL Quarterly Community of Practice
Join us at our regular free Community of Practice event to find out about how restorative practices have a crucial role in early intervention and violence prevention work.
The Community of Practice will be joined by Tim Chapman who is widely recognised as one of the world's leading trainers and thinkers in restorative justice. The Chair of the European Forum on Restorative Justice, Tim has delivered restorative justice and practices training in many parts of the world and has conducted and published extensive research.
Attendees will have the opportunity to hear Tim's thoughts on restorative practices in relation to violence prevention work, as well as taking part on a Q and A session. We will then look at how we can take those first important steps to implement restorative practices into our own areas of work.