David Barbour

27th January 2021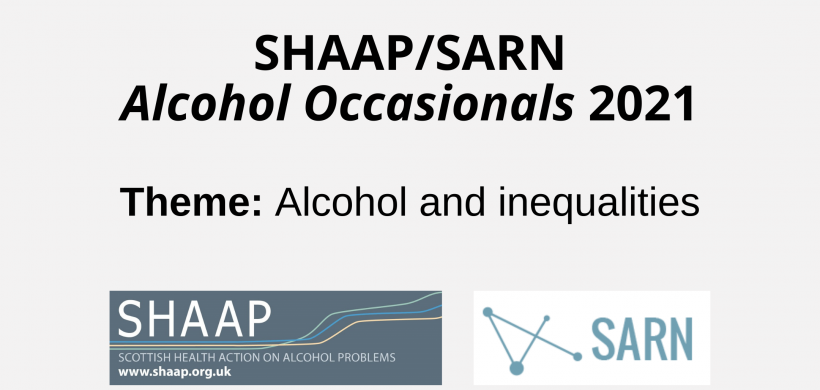 Carly Lightowlers and Lucy Bryant discuss the findings of two complementary studies on alcohol-related violence and inequalities.
Scottish Health Action on Alcohol Problems (SHAAP) and Scottish Alcohol Research Network (SARN) warmly invite you to join us online on Tuesday 30 March from 12:30-14:00 BST for our third SHAAP/SARN Alcohol Occasionals event of 2021.
Dr Carly Lightowlers and Lucy Bryant will present their complementary research and we will then open to Q+A and wider discussion.
Dr Carly Lightowlers is a Senior Lecturer in Criminology at the University of Liverpool. Dr Lightowlers' expertise is in the analysis of secondary and administrative and survey data with which to study contentious issues of alcohol, crime and justice. To date her work has mainly focused on alcohol-related violence; the relationship between the two and the processing of such cases through the criminal justice system as well as the unequal distribution of such harm.
Lucy Bryant is the Research and Policy Officer for the Institute of Alcohol Studies. She is currently studying for a PhD at the London School of Economics where she completed an MSc in Criminal Justice Policy. Her work has covered subjects including alcohol and mental health, drink driving enforcement, and the impact of parental alcohol use on children.
The webinar will be hosted online using the Zoom platform, and registrants will receive a link to join.
Alcohol Occasionals are free to attend and open to all, and our audience is diverse, including academics/researchers, healthcare professionals, policy-makers and members of the public.
Register for free now!