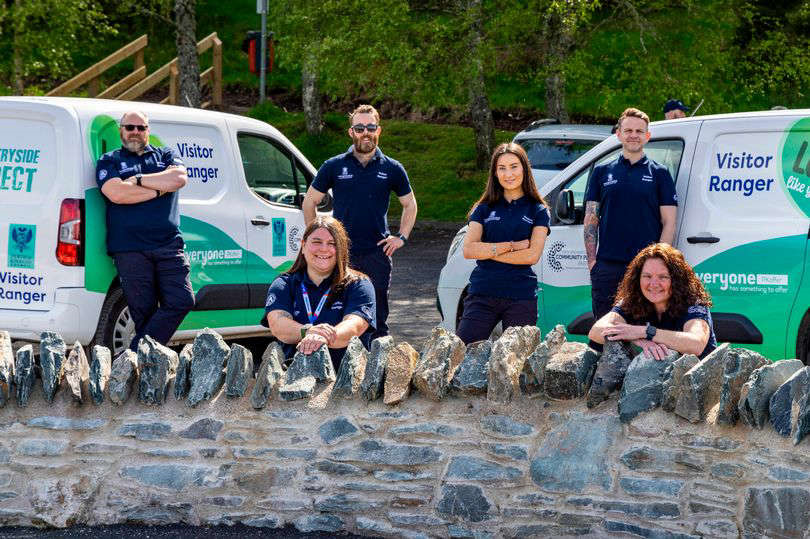 Author: Roddy Ross, Perth & Kinross Council

Perth and Kinross Community Safety team have long been aware of issues around Clunie Loch, one of the five lochs that sit between Blairgowrie and Dunkeld.
Clunie is the 'jewel in the crown' from a visitor perspective, with easy access to the water via the road adjacent to the lochside and small sandy beaches making it extremely popular with campers, picnickers, swimmers paddleboarders and the like. It is also a SSSI
Between 2018 and 2020 residents started to notice the numbers of visitors rising very significantly and some of their behaviour deteriorating, this was particularly the case the following year 2020-21 as lockdown regulations were eased .
The negative impact visitors were having on the quality of life, the environment and the visitor experience were clear and the reputation of the area was also being affected.
In 2020 the Community Safety Team began to coordinate resources to tackle issues across the whole of  Highland Perthshire – this involved: Police Fire Forestry and Land Scotland, Loch Rannoch Conservation Association Safer Communities Wardens, Unpaid Work Team, community groups but activity was reactive rather than proactive and unsustainable. Staff began working with communities with an eye to the new season in 2021 to ensure there would be no repeat.
Download the Case Study in full here.