A different approach to performance management
5 September, Edinburgh
Free for SCSN Members, £15 for non members
Delivered by Dr Toby Lowe of Newcastle University Business School, with inputs from Elaine Wilson from The Corra Foundation, the LinkUp team from Inspiring Scotland
The outcomes which we care about – like safer communities – are created by hundreds of factors all working together. They are the products of complex systems. They aren't delivered by organisations alone.
Funding or performance managing organisations on the basis of outcomes like the one above is to hold people accountable for things they don't control. In fact, the evidence shows that if you try to hold people accountable for things they don't control, you make the system worse, and you (perversely) end up with worse outcomes.
What's the alternative? We need to embrace the complexity of the world, rather than pretend it is simple in order to make it easier to manage. Funders, commissioners and voluntary sector organisations have started to develop a new paradigm for complexity-informed funding, commissioning, and performance management (see here)
This new complexity-informed paradigm is built on three key ideas:
* that the people who do this work are intrinsically motivated
* that learning is the engine for performance improvement
* that funders, commissioners and performance management teams need to take responsibility for the health of the systems that produce positive outcomes
We will also hear about organisations that are putting these principles into practice and using different types of data within this new paradigm to tell a story of learning and progress to positive outcomes.
This seminar will explore these ideas and provide opportunities to discuss how you can apply them to your own team, organisation and partnership.
Discussion at the seminar will inform a short briefing report that will be shared by the Scottish Community Safety Network and contribute to the growing community of practise in this area.
How Attendees will benefit:
Attendees will have increased knowledge of the impact particular methods of performance management can have on the behaviour of the complex systems and those working within it.
Attendees will learn how new approaches to performance management and learning can work in practise, and hear from some organisations undertaking this.
Attendees will have time to consider and discuss how they might take this forward in their own organisation or team.
Our expectation is of around 25-30 participants. It will be suitable for people with limited knowledge of performance management and those well steeped in performance management and looking to extend their existing knowledge.
Breakdown of the day:
Session 1: Does using "impact" or "outcomes" for performance management create worse outcomes and increase costs?
Session 2: Improving performance in complex systems – how might we 'performance manage' differently?
Session 3: Some case studies of where people and organisations are managing performance, funding and commissioning differently
Session 4: Conversations on applications
Speaker Bios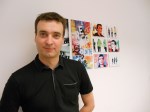 Dr Toby Lowe's background is in Political Philosophy, exploring the concept of community: what it means, and what a politics that took community seriously would look like. His current research interest is in public and social sector performance management. It focusses on helping those engaging in social change to be more effective at what they do. His role at the Business School also includes developing relationships between the University and those seeking to create social change.
Follow him on Twitter: @tobyjlowe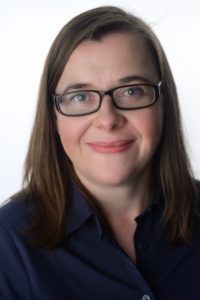 Elaine Wilson is the Head of Learning and Development at the Corra Foundation.  She works to help the organisation and partners understand the difference and impact our funding and delivery of their programmes has for people, communities and groups across Scotland.   Elaine supports colleagues in Corra Foundation to collate knowledge and share this to increase evidence that can contribute towards making things happen at a local and national level.
Elaine has over 17 years of grant making experience.  For 10 years, she has worked on the Partnership Drugs Initiative programme working closely with the public and third sector partners to deliver partnership proposals to meet the specific needs of local people.   Elaine has initiated and project managed several co-production approaches including the Everyone Has a Story, action learning and research including the involvement and co-production of work with young people.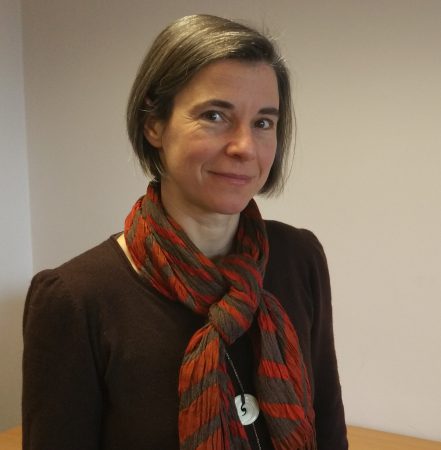 Marie-Amélie strongly believes in harnessing the potential of individuals and communities to make the world a better place.
Working in our Link Up fund, she focuses on tackling inequality and poverty and has deep understanding of the complex and multi-faceted challenges many communities and families face.
Marie-Amélie brings over 20 years' experience combining research, policy and practice in the areas of social policy, the environment, and sustainable development, and has held a range of positions at the Scottish Parliament, Scottish Government, the OECD, and as consultant to the European Commission.
She is driven by a keen desire to make a difference and is the founder of The Power of Food Festival which celebrates community food growing and local change makers and was a Trustee with Firsthand Lothian and Non-Executive Director of The Melting Pot, Scotland's centre for social innovation.