David Barbour

23rd October 2020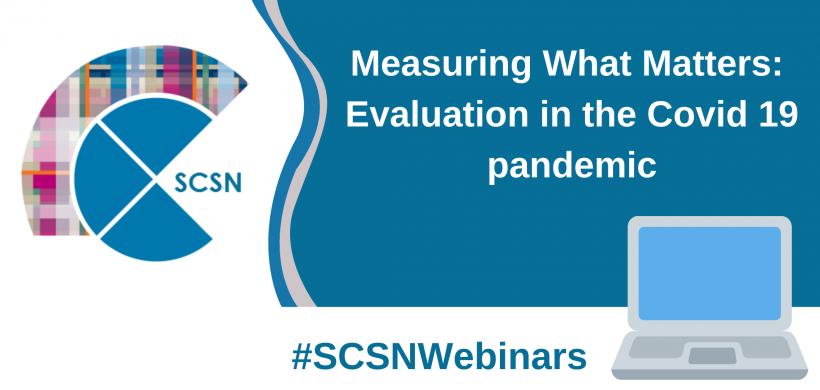 Measuring What Matters: Evaluation during the Covid 19 Pandemic
Working in collaboration with community safety practitioners, SCSN and Evaluation Support Scotland (ESS) have developed a simple and intuitive evaluation framework to help those working in the field to have a better understanding about their outcomes and how to measure what matters in their work to prevent unintentional harm and injury. We are now ready to test the evaluation framework, with a particular focus on online and remote delivery approaches which are now more commonplace as a result of the Coronavirus pandemic.
If you feel that you could benefit from bespoke support and evaluation resources, please join our free 45-minute webinar on the 25th November at 10am. Here you can find out more about how you can get involved in testing the evaluation framework, and in turn demonstrate your impact to stakeholders, whilst identifying where you might be able to adapt and improve services.
Whether you run safety talks for young people, provide home safety advice, help people access equipment or train other practitioners on unintentional harm and injury, this is a great opportunity to access free evaluation support and shape the framework in light of new and innovative ways of service delivery due to Covid-19.
What we can offer:
• An opportunity to reflect, learn and improve your current approach to evaluation
• Bespoke support to identify indicators, outcomes and impact and choose more suitable methods to enable you to measure what matters
• An opportunity to share good practice with others in the sector
• An opportunity to contribute to improving our understanding of what works in preventing unintentional harm and injury
If you have any questions please contact josh.box@scsn.org.uk
We look forward to seeing you!
SCSN and ESS