Read the latest edition of Safety NET-works, which has all the latest news from SCSN and across the community safety sector including;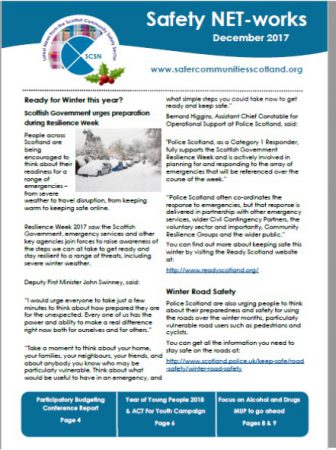 Winter Resilience and Road Safety
Participatory Budgeting Conference 2017 Report
Fire Safety Consultation
Year of Young People 2018
SCSN Updates
Question of the Month
In other news….
Read the latest edition of Safety NET-works in PDF Format or SIGN UP to our newsletter mailing list here:
Missed an edition? Catch up on all the news now;
If you would like to have an article included in our newsletter the dates for submission are –

22 December for the January edition
28 January for the February edition
Please send your article to info@scsn.org.uk on or before the deadline and we will get back to you as soon as possible.